The Tabernacle Experience with Trinity Fellowship
Dates: Friday, May 13th – Monday, May 23rd, 2022

Address: 388 Cotton Belt Parkway, McGregor, TX

Hours: Noon – 7pm

Online Reservations Advised, Walk-ins Welcome
Have you ever considered that God wants to dwell with you and in you? Think about it: The God of the universe, who created all things, desires to dwell with you and in you. Unfolded in the pages of Scripture is the story of his deep love for us, and the extent to which he has gone to graciously allow us the privilege to dwell with him in his presence now and for eternity.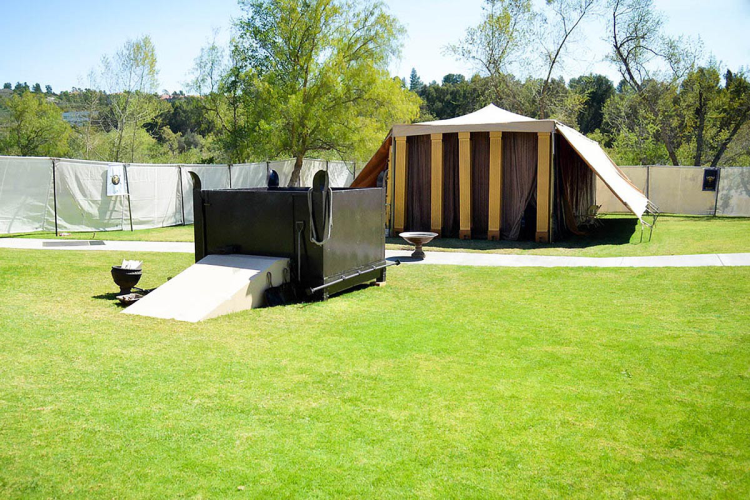 But the truth is, you can't approach him casually or on your terms. There is only one way that you can dwell with him now and forever. It is in Jesus Christ that we are restored to God. It is at the cross where we find the hope and assurance that we will always dwell with him, now and forever.
As you join us in your Tabernacle visit, you will gain insight into part of God's story as seen in the tabernacle. Each article of the tent of meeting has a specific purpose, and clearly reveals God's plan for us to dwell with him, and for him to dwell in us.
You will discover that everything in Scripture—and in particular, the tabernacle points to and finds its fulfillment in Jesus Christ. The reality of the tabernacle is that it tells the story of God. And the story of God is that he has always desired to be with us, and for us to be with him.